OctaOut
The developer has not uploaded a alt control game yet...
Pitch
OctaOut is a fast-paced, wacky physics stealth game about Tako the octopus escaping a sushi restaurant, and your fingers are the controls!


Design Values
Alternative Controller
Funny physics
Timed;Urgent
Stealth with Momentum
Game Description
It is a 2D alternative controller video game where the player bends their fingers to control each of the eight individual tentacles of the main protagonist, a small and timid octopus named Tako. The main objective for each level of the game is to traverse the level from one end to another while not getting caught by the restaurant staff. The player will hide behind objects, avoid dangerous items, and face obstacles along the way. Levels get increasingly difficult and complex, and since they each have multiple ways of being cleared, the player is encouraged to find the quickest methods of escape. The alternative controllers, sensor-enabled gloves, make this game experience unique, and further challenges the player by making Tako not immediately easy to control. This elicits the same clumsiness, stress, and caution as Tako would feel trying to escape.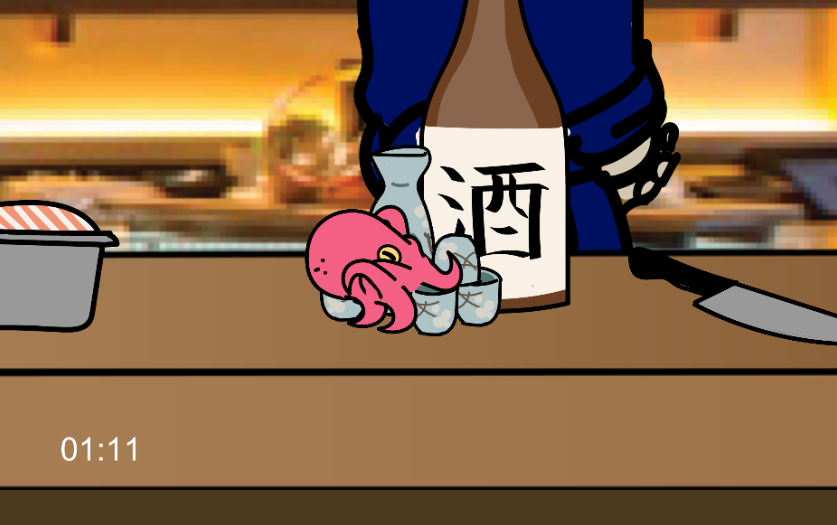 Controls
The player's move their fingers (excluding thumbs) to control Tako's eight tentacles. Custom flex sensors are secured to the player's fingers, where bend data is sent to an Arduino controller to be serially communicated to Unity.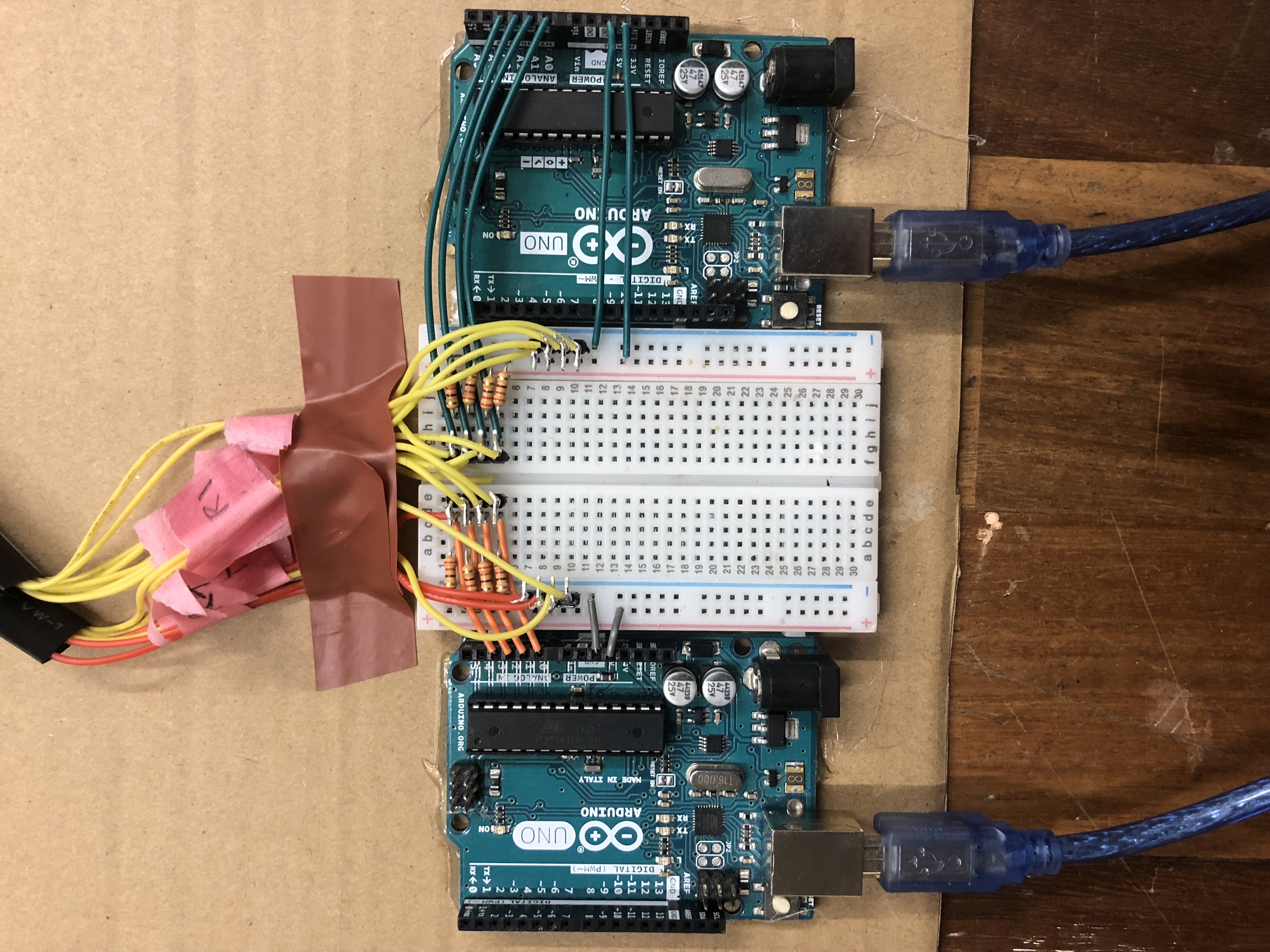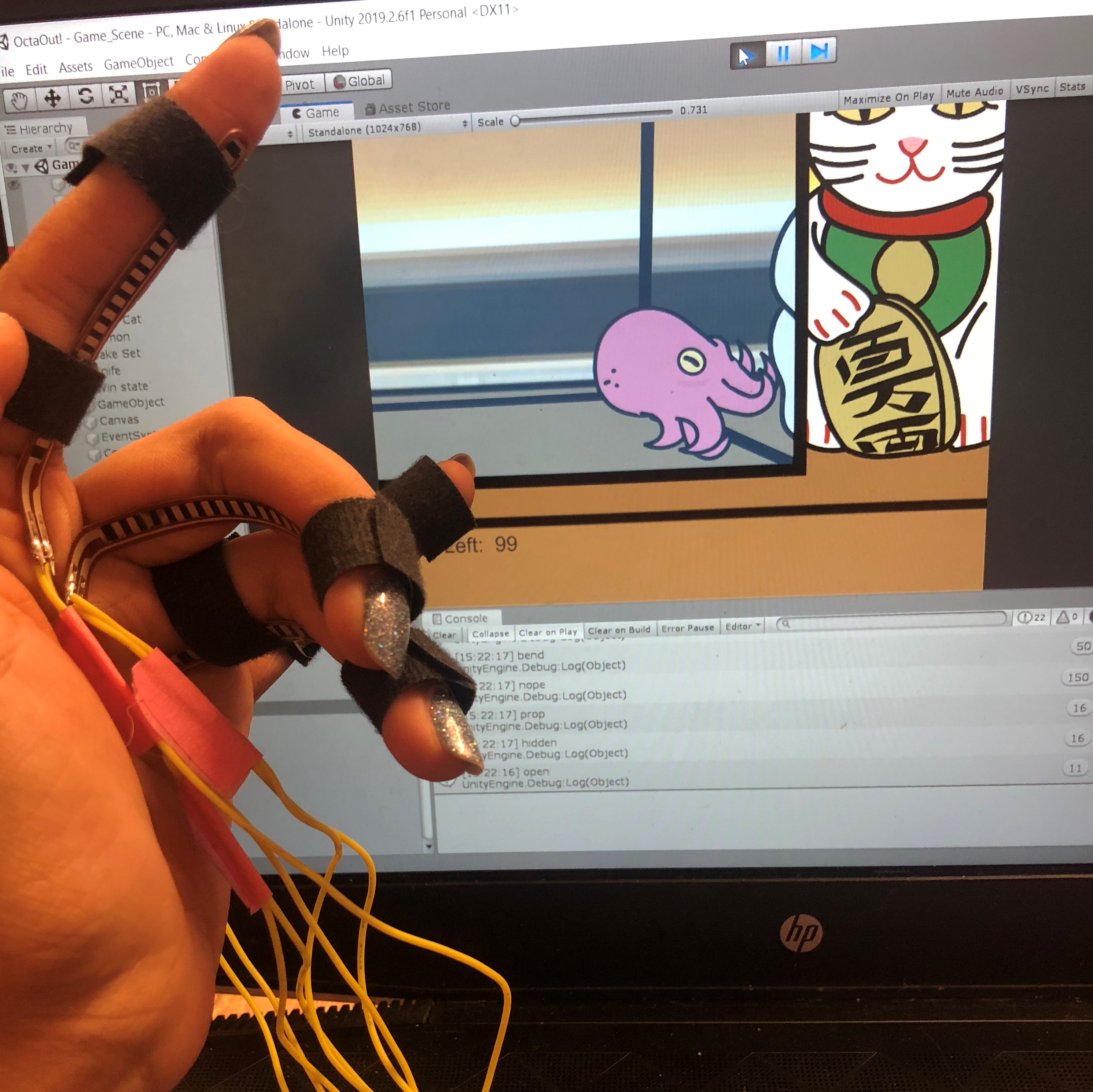 Github

Find game files and process documentation in the game's git repo!

https://github.com/friak/OctaOut